Leadhills Library - Historical Artefacts
Library Artefacts
And it's not just about books
As well as objects relating to the running of the library, included in the collection are curling medals, a few mining tools, musical instruments of the Leadhills Silver Band and some mineral specimens including the rare mineral leadhillite.
A selection of these artefacts can be viewed here.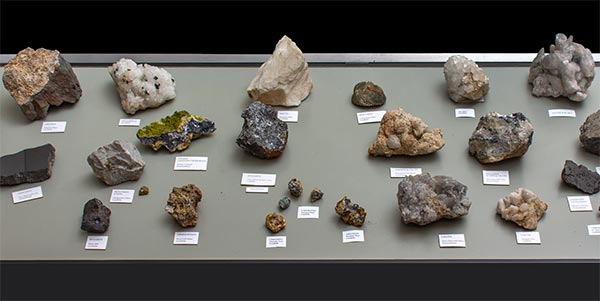 The library has an outstanding collection of artefacts and here are some of the most important: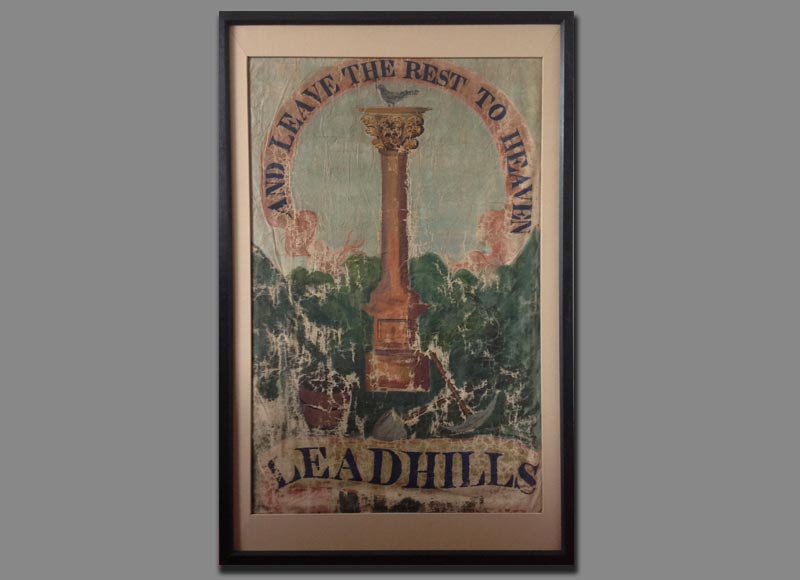 Library Banner
Library banners are very rare and ours is the oldest in Britain, dating to about 1820. The pillar is symbolic and is not a real pillar. At the base are a pick, shovel and bucket known as a kibble, the miners' working tools.
The motto 'And leave the rest to heaven' has been ascribed to about four authors. The banner has been featured on the Antiques Roadshow.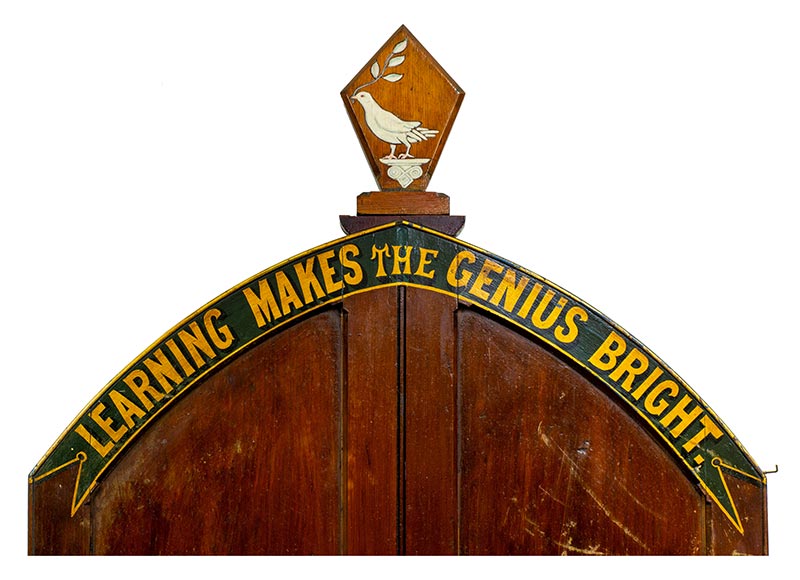 Library Pulpit
The pulpit is the only known library pulpit in Britain and was made in 1886 in Leicester by a former resident of the village. The library president sat there to preside over meetings.
The quotation "Learning makes the genius bright" is taken from Allan Ramsay's play The gentle shepherd.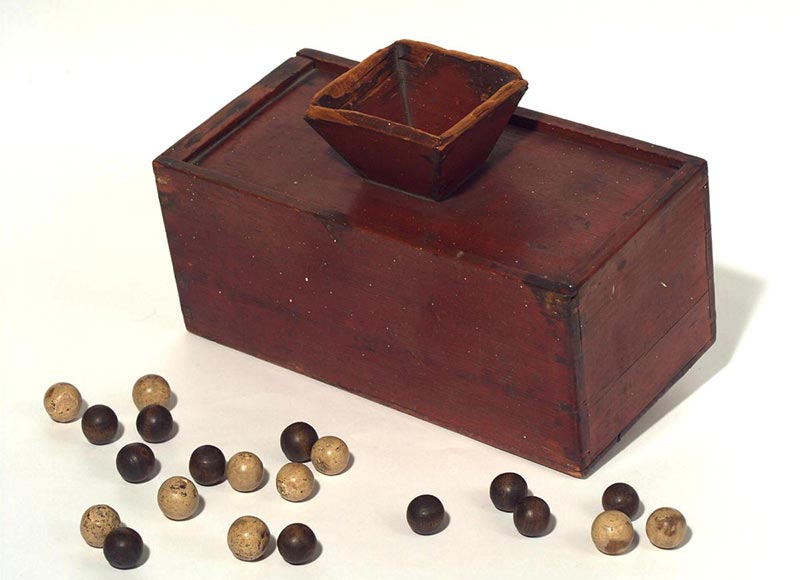 Ballot Box
Ballot boxes were used by members to vote on whether applicants for membership should be accepted.
They contain white and black balls. White balls indicated acceptance, black balls, rejection. The management of the library was extremely democratic as the ballot box reflects.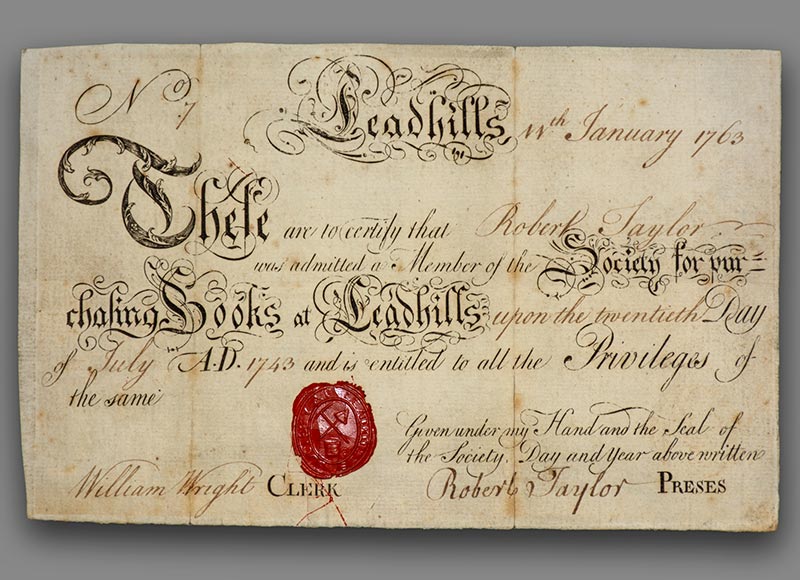 Members' Certificate
Every new member was given a handsome membership certificate. This one was given to Robert Taylor in 1763.
Membership was both transferable and inheritable, passing from father to son and was a prized possession.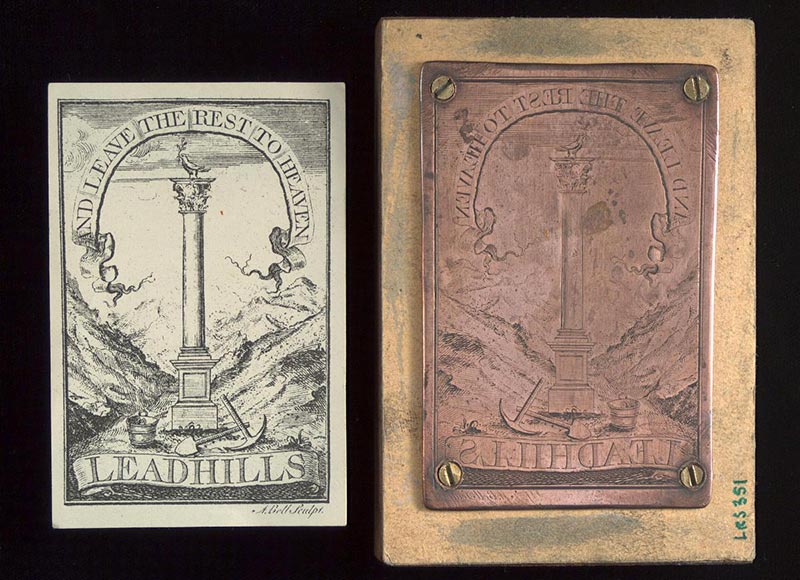 Bookplate
[copper plate for library motto] Every book has a bookplate pasted into it.
We still hold the bookplate copper printing plate from which they were printed.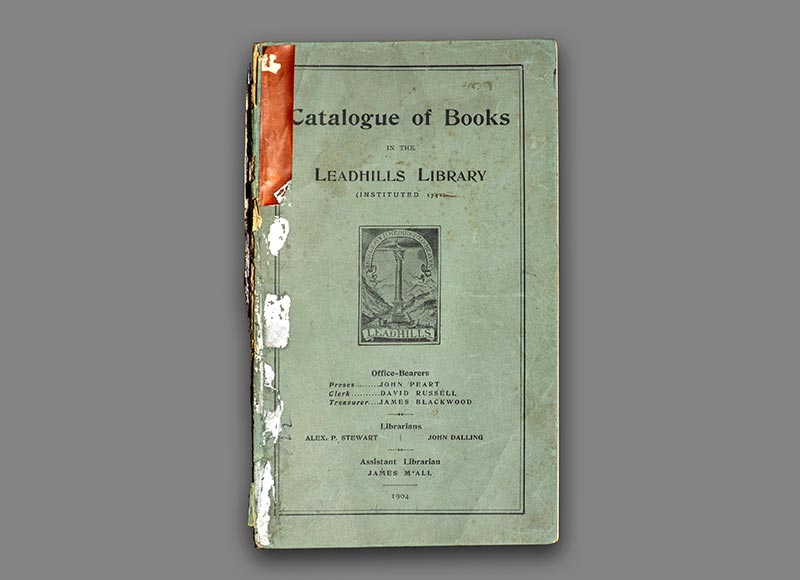 Library Catalogues
The library produced several printed catalogues, listing the library's stock for the benefit of members.
This is the last major catalogue produced in 1904, listing over 4,000 volumes.
Leadhills Miners' Library is the World's first library for working people.
Alongside our collection of some 2500 books dating back to the 18th Century, the library contains many historical archives and photographs as well as a display of rare minerals connected to the local mining industry.
We also hold a 46 volume collection of mining journals and bargain books, recording contracts between the mine managers and miners from 1737-1854. It is the largest collection of its kind in Scotland and one of the largest in Britain.