Welcome to Leadhills Miners' Library
The world's first library for working people.

Leadhills Miner's Library encompasses three organisations
The Leadhills Heritage Trust, The Miner's Library Committee and The Leadhills Reading Society.
The Reading Society is the oldest of the three being essentially the same body that arose at the inception of the Library in 1741.
It is the body of Library members.
Welcome to Leadhills Miners' Library
Leadhills Miners' Library has also been known as Leadhills Reading Society and the Allan Ramsay Library, since it was founded in 1741.
It is Britain's oldest subscription library and more importantly the world's first library for working people.
Subscription libraries resembled clubs or societies and until the late 19th century were the most common form of library activity in Scotland and Leadhills was the model for many others.
It was also the first library in Britain to practice an early form of lifelong learning called 'Mutual Improvement'.
Mutual Improvement means that you learn more and understand more if you learn as part of a group and learn from each other, rather than as a solitary individual.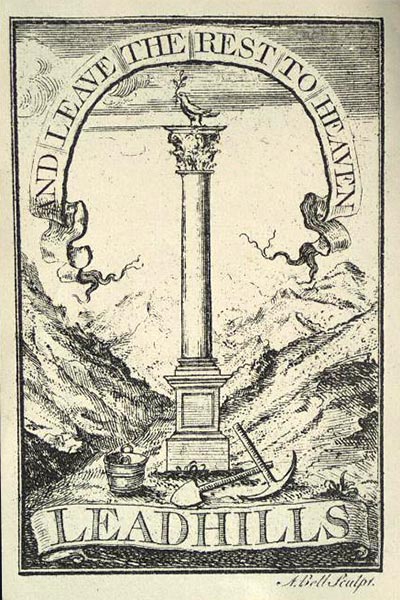 Leadhills and its Library
What you will find here
As well as the extensive collection of books and publications held by the library it also holds a collection of library artefacts. These include ballot boxes for voting on accepting new members and original membership certificates.
A number of printing plates for printing membership certificates and a plate for printing copies of the library bookplate are held, as well as a collection of rare local minerals and an extensive archive.
The library is open to the public on Saturday and Sunday afternoons, May to September, 2-5 pm.
Access at other times is by appointment.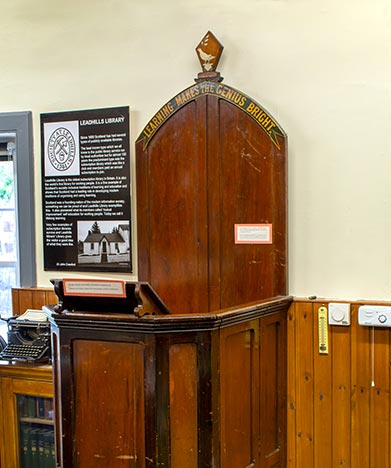 Below is a selection of some of the items in our fascinating collection
Tours of the library and village are available for groups on request.
Leadhills Heritage Trust supports research into library and reading history.
Find out more about visting Leadhills Miners' Library
For more information about where we are, when we are open and information on visiting us