Historic Commentators on Leadhills
In Victorian England there was a good deal of interest in working class learning under difficult  circumstances which is exemplified in two books:  Self-help by Samuel Smiles (1859) and The pursuit of knowledge under difficulties (1831) by George L Craik which praised people who had improved themselves in challenging circumstances. The Leadhills miners were a good example of such people and attracted praise from visitors and commentators.
Here the life of a young lead washer is described. It is notable that, despite his privations he is literate and a reader.
James Aitchison, Lead Washer. October 12, 1841:
Will be 15 years of age on the 2nd of December, and has been four years a washer. Goes to work at seven in the morning, leaves at 12 for breakfast [although he takes with him something in his hand to eat as he goes], and then he finally leaves at six for dinner. Sometimes the hours are lengthened by overwork, generally twice a-week, when he stays till seven, or half-past, and besides once a-month, when he is kept till half-past eight or nine.
The work is very nice in summer, but in cold and rough weather it is very bad. Was wet through to his shoulders to-day; most of them were as wet as himself. There is no shelter, except for the one little boy who feeds the grinding-rollers, who has a little cover; no others have any shelter overhead, nor any other shelter, except a board or two set upright to break the wind.
He is himself employed in skumming, which is in separating the broken sandstone from the broken ores of lead. Before he came to this he worked at other departments of the washing. Was once employed with three others in cleaning the chimneys of the smelting-mill, for which they had £4 amongst them. It occupied them three weeks to clean four chimneys, and made them sometimes very sick. Wears coarse woollen clothes, and wooden clogs, which, with woollen stockings, keep his feet both dry and warm, except in bad, wet, and frosty weather. Is often wet through, generally when it comes on wet about noon. Sometimes gets cold, so that once, for three weeks, he could not work. Some of the other boys also suffer from cold. They are generally stout and well. Is employed by Mr. Harrison Bell, the company's overlooker of the washing, and paid by Mr. Mitchell, their cashier. Has 9d. a-day for all the days actually at work, and about 4d. a week for overwork.
The regular hours of work are 10 on every day in the week, except Saturday, when it is only five, the work being left at noon. Mr. Bell is very good as a master to us. He sometimes pushes the little ones to work, but never to hurt them. Is strong and stout now, though not formerly. Takes a piece of oatmeal-cake with him for breakfast in a morning. At breakfast has oatmeal-porridge and buttermilk, and oatmeal-cake; at dinner, potatoes and a little butter very often, and a little milk; scarcely ever flesh meat. Sometimes has a supper of buttermilk and oat-cakes.
Goes to no school, but the minister catechises the children at home. Was at a night-school for six weeks a year and a half ago. Many of the boys during winter go to evening-school. It is the master of the parish-school who teaches in the evening-school. Has not been to any school during the day since he began work. Reads to amuse himself; has read Andrew Wylie, Tales of a Grandfather, Tales of a Landlord, the Persecutions, and other books. There is nothing for the boys to do besides the washing, except to herd the cows, to which he prefers his present occupation.
In 1823 a visitor to Leadhills described the miners'  knowledge and reading
As the miners work only six of the twenty-four hours in the mines, and as the barrenness of the soil affords little scope for agricultural pursuits, they have of course abundance of time for reading: and I believe they generally employ it to good purpose; for many of them can converse upon historical, scientific, and theological points so as to astonish a stranger; and even on political questions, they express their opinions with great acuteness and accuracy.
Christian Observer 1823, p.26
Dr John Brown (1810 – 1882)
Dr John Brown was an Edinburgh doctor and literary man about town in Edinburgh who was given honorary membership of the Library in 1843.
Here he describes his fellow members:
…it is impossible to think with anything but respect of the stout-hearted, strong brained men who, after being in the bowels of the earth all day, sat down to wrestle with John Owen, or Richard Baxter, or dream of heaven and holiness with Scougall and Leighton, or refresh themselves with Don Quixote, the Antiquary, the Fool of Quality…
John Brown. The Enterkin. Edmonston and Douglas, 1865 p.21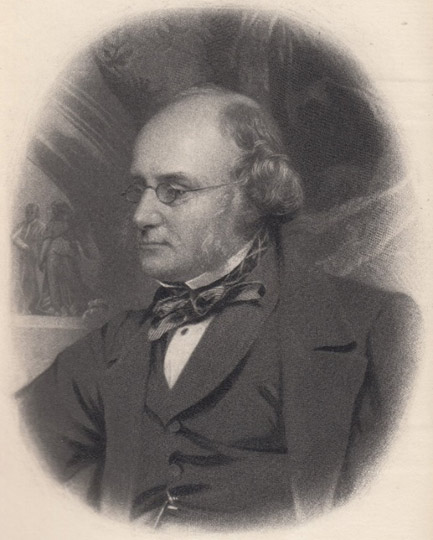 "The full and generally favourable account of the moral and intellectual condition of the population of Leadhills… (was) Given in 1841 by Mr. Fletcher, secretary to the Children's Employment Commissioners."
"The intellectual and moral condition of this mining population, both at Leadhills and Wanlockhead is, according to the concurring testimony of all who are acquainted with them, above the average."
"Both villages are remarkable for their circulating libraries, which are probably unsurpassed in the quality and number of books by any library belonging exclusively to working men…Both consist of at least 2000 volumes."
"The school at Leadhills is well attended. It is said that the parents so appreciate the good opportunities of education provided at the school, that they will run the risk of having their wages arrested for small debts to shopkeepers, rather than deprive their children of the benefits which they are sensible that education will confer upon them."
(pp.17-19)
Leadhills Miners' Library is the World's first library for working people.
Alongside our collection of some 2500 books dating back to the 18th Century, the library contains many historical archives and photographs as well as a display of rare minerals connected to the local mining industry.
We also hold a 46 volume collection of mining journals and bargain books, recording contracts between the mine managers and miners from 1737-1854. It is the largest collection of its kind in Scotland and one of the largest in Britain.