Famous Library Members
Most of the library members were ordinary miners and however interesting their lives might have been have left little in the historical record. Three, whose lives are better known, are described here
William Symington (1764–1831)
William Symington was born in Leadhills, the son of a mechanic who worked in the lead mines.
In the 1780s he designed a steam engine which improved on James Watt's original design. This led to an interest in steam powered boats and in 1785 he experimented successfully with a paddle steamer on Dalswinton Loch in Dumfriesshire.
His development led to more paddle steamers all of which operated on the Forth and Clyde canal, the best known being the Charlotte Dundas which operated successfully but the canal company decided not to pursue further developments.
Symington also worked as a colliery manager in the early 1800s, but was unsuccessful, and he ended up in debt.
He spent his later years in London living with his daughter and died in 1831, largely forgotten.
His reputation revived in the 1890s, thanks to the erection of a bust of him in the National Museum of Scotland in Edinburgh. His best memorial is the obelisk in Leadhills churchyard, erected in 1891.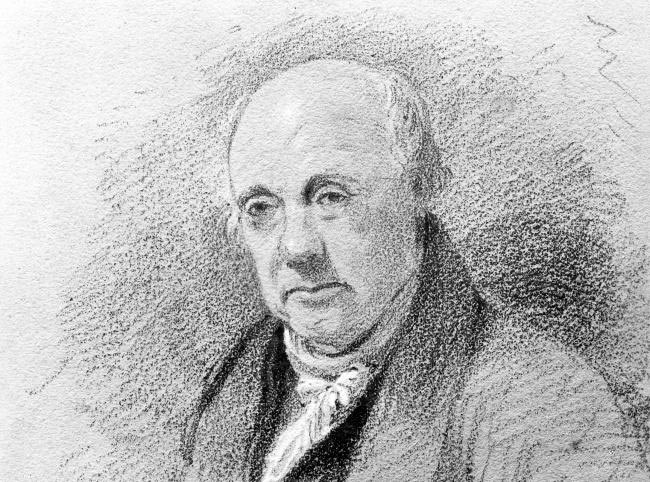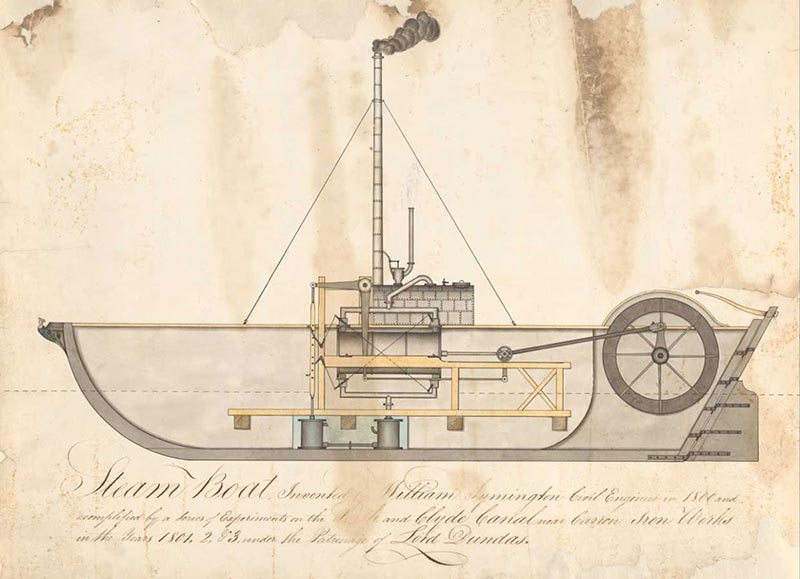 James Braid (1795-1860)
James Braid was a library member during his fairly short time in the village. He was a successful doctor, surgeon, and scientist.
Born in Kinross in 1895 and trained as a doctor he was appointed surgeon (doctor) in Leadhills in 1816.
He remained there until 1825 after which he spent much of the rest of his life in Manchester.
Although a successful surgeon he is perhaps best remembered as a pioneer of the adoption of hypnotic anaesthesia and hypnotherapy.
While at Leadhills he reported on the working conditions of miners and their health issues, notably in respect of respiratory problems.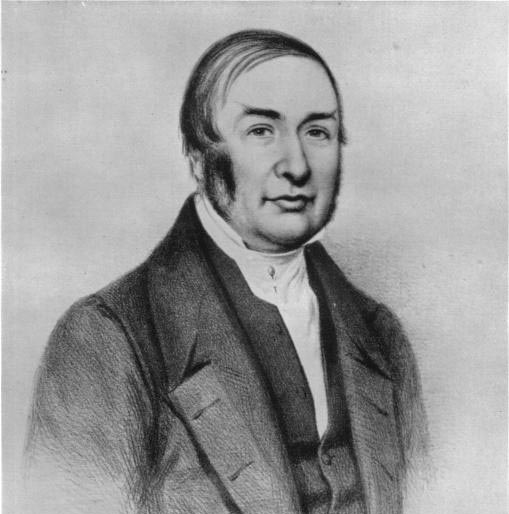 James Braid (Wikimedia Commons, from original held by Manchester Medical School).
Dr John Brown (1810 – 1882)
Dr John Brown, essayist and medical practitioner, was born in Biggar on 22 September 1810. He attended the University of Edinburgh Medical School where he graduated MD in 1833. He worked as dispenser, dresser, clerk and assistant to James Syme, considered as one of the finest surgeons of the time. While he established his reputation as a physician, Dr John Brown was best remembered for his literary output.
He achieved particular fame for his essays, particular his finest, Rab and his Friends, with its moving description of a surgical operation based on experience as Syme's assistant. Brown's essays were published in three volumes, Horae Subsecivae between 1858 and 1882.
In 1847 he became a Fellow of the Royal College of Physicians of Edinburgh and subsequently its Honorary Librarian. He was elected a Fellow of the Royal Society of Edinburgh in 1861 and received an LLD from the University of Edinburgh in recognition of his contribution to literature.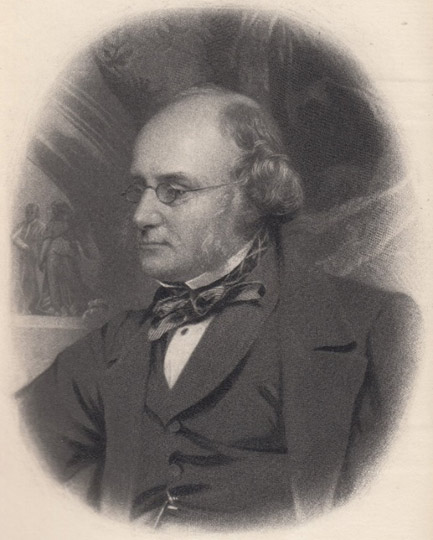 Dr John Brown took a great interest in literature and books and particularly antiquarian books – including those at Leadhills in its 'homely working-man's library with its 2200 volumes'. His essay, The Enterkin was published in his third volume John Leech and other Papers (1882) in which he describes Leadhills and the surrounding district including the Enterkin Pass. Leadhills he describes as a 'dreary, unexpected little town. . . They have a capital library'. He was made an honorary member of the Leadhills Miners' Library in 1843.
'… (T)he miners at Leadhills are a reading, a hard-reading people; and to any one looking into the catalogue of their "Reading Society", selected by the men themselves for their own uses and tastes, this will be manifest. We have no small gratification in holding their diploma of honorary membership – signed by the preses and clerk, and having the official seal, significant of the craft of the place – of this, we venture to say, one of the oldest and best village-libraries in the kingdom, having been founded in 1741…'
Leadhills Miners' Library is the World's first library for working people.
Alongside our collection of some 2500 books dating back to the 18th Century, the library contains many historical archives and photographs as well as a display of rare minerals connected to the local mining industry.
We also hold a 46 volume collection of mining journals and bargain books, recording contracts between the mine managers and miners from 1737-1854. It is the largest collection of its kind in Scotland and one of the largest in Britain.