Round and about Leadhills
As Scotland's two highest villages, both with rich histories, Leadhills and Wanlockhead have a wealth of attractions for visitors of all ages.
Leadhills Village Tourism
Leadhills has always been popular with tourists. Going back to the early 1800s people came for the fresh mountain air and wonderful scenery. Today Leadhills is still popular with visitors. People still come for fresh air and wonderful walking but now for skiing in winter on Scotland's most southerly ski slope too!
Visitor Attractions

Visitors also enjoy the Leadhills and Wanlockhead Railway, a narrow gauge railway run at weekends in summer by volunteers along a section of the old Caledonian Railway track. It passes through some of the old mine workings making a different and interesting trip.
The Leadhills nine hole Golf Club is the highest course in Scotland at 1500 feet above sea level. Its wild and exposed position proves a challenge to even the most experienced golfers. You cannot say you are a golfer until you have played this course! Visitors are welcome and day tickets are available in the village shop.
In our neighbouring village of Wanlockhead there is the Museum of Lead mining which includes an 18th century lead mine.
Visitors can experience going into the only genuine underground mine in Scotland, and take a glimpse of the past by visiting the miners' cottages and seeing how the miners and their families used to live.
Some try their luck at finding their own gold. Yes! Real gold! All the burns have world famous Scottish gold in them.
A Gold Panning Licence is available from the museum reception along with gold panning equipment for prospecting in the local streams.
There is accommodation for visitors in Leadhills at the Hopetoun Arms Hotel and in several holiday cottages. B&B is also available.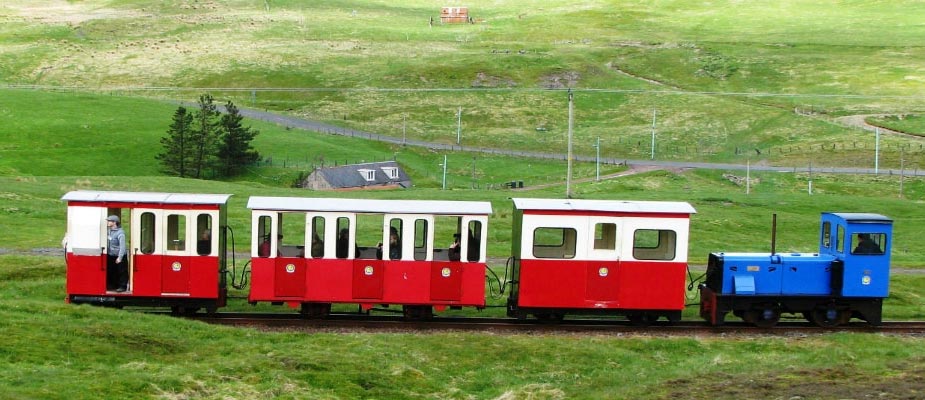 The Leadhills and Wanlockhead Railway.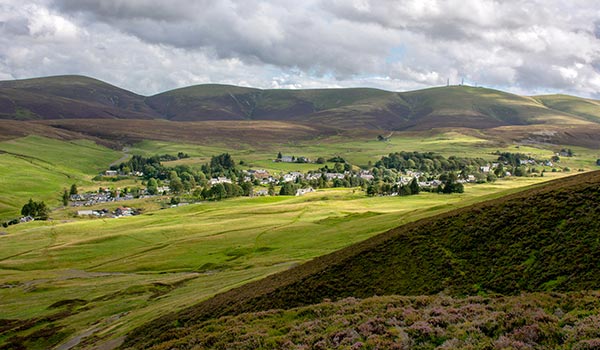 A view of Leadhills from the north.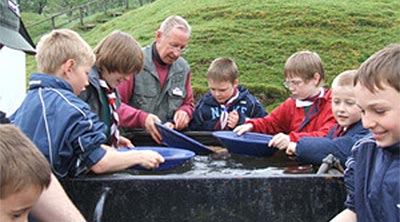 Gold panning at Wanlockhead Museum of Lead Mining.
Leadhills Miners' Library is the World's first library for working people.
Alongside our collection of some 2500 books dating back to the 18th Century, the library contains many historical archives and photographs as well as a display of rare minerals connected to the local mining industry.
We also hold a 46 volume collection of mining journals and bargain books, recording contracts between the mine managers and miners from 1737-1854. It is the largest collection of its kind in Scotland and one of the largest in Britain.